Have you ever been shocked by high summer electricity bills? Chances are you probably have. And if you are the type of person who likes to budget and know how much you are going to spend each month, I bet that drives you nuts.
Why can't energy bills work like a home mortgage, insurance, or car payment that lets you know how much to expect to pay each month? Thought you would never ask. Rhythm Energy has a solution for our customers who want to make budgeting easier. It's called Average Billing.
Average Billing is a program that helps stabilize the bill amount you pay for electricity every month, across the entire year. Basically, we let you know how much to expect to budget each month for your electricity bill. Your average bill will never be a mystery. We track it on both your bill and in your Rhythm Energy Account, so you can get a snapshot, whenever you want.
The main benefit of Average Billing is that it helps you avoid seasonal increases in your bill amount and getting shocked by a higher-than-usual bill. If you look at the example bar chart below, you can see that bills increase from May to August. The purple line shows you the Average Billing payment and how it stays consistent throughout the year.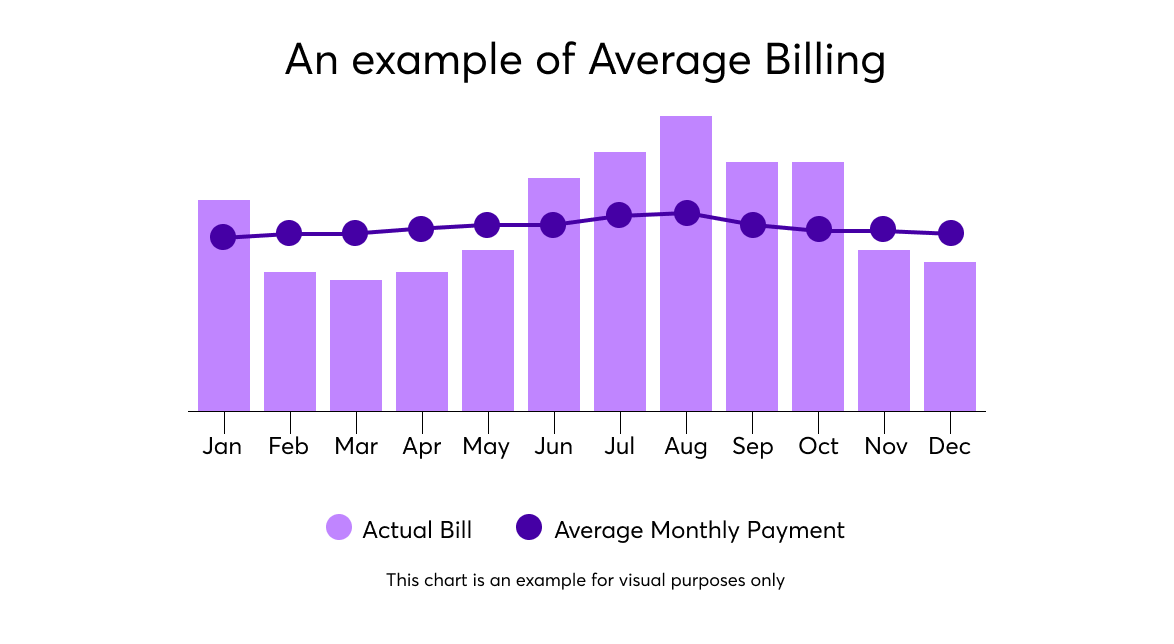 You might be wondering how it works? Here is how easy it is.
With Average Billing, we'll take the last 12 months of usage and provide you with an average price per month, taking measures to avoid a major true-up. One twelfth of the delta between your actual usage and estimated will be included on each month's bill.
Ready to start budgeting? If so, follow these easy steps and voila!
Log In to your account

Go to your Account Settings

Under Billing Preferences, click on Average Billing

Click on the button to turn it On and then click Enroll to confirm.

Your estimated monthly average bill amount will be visible.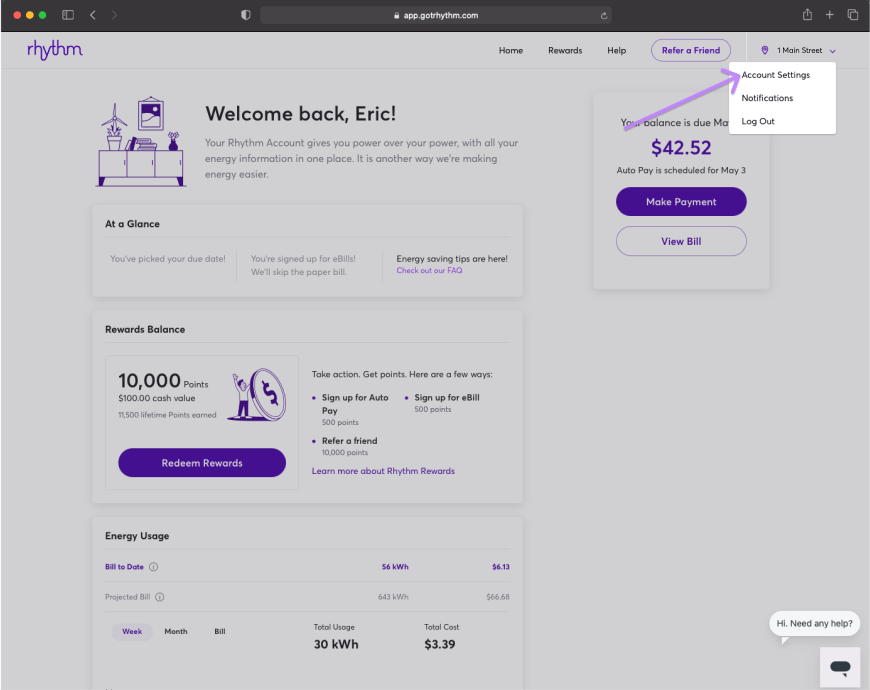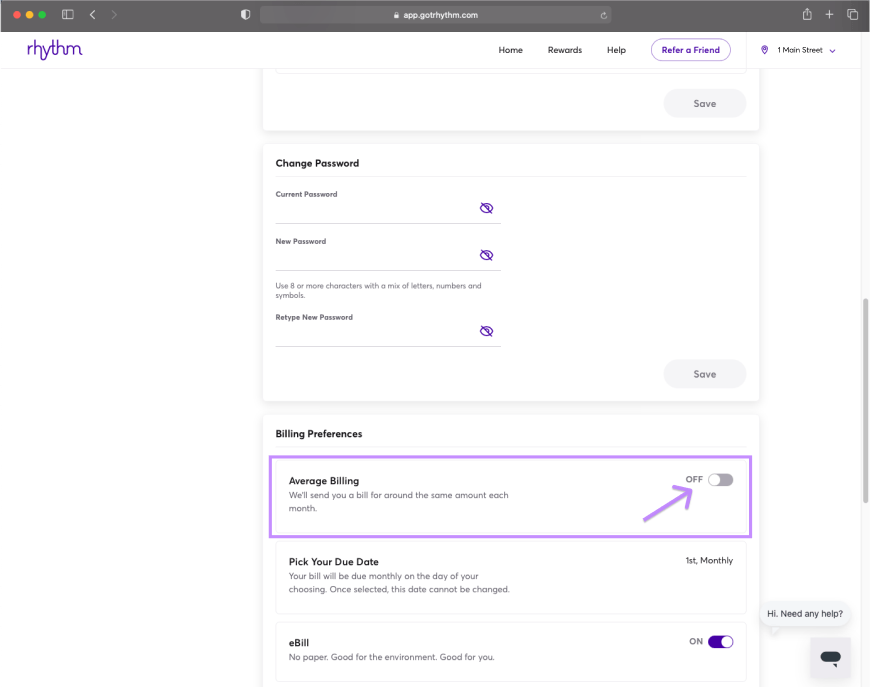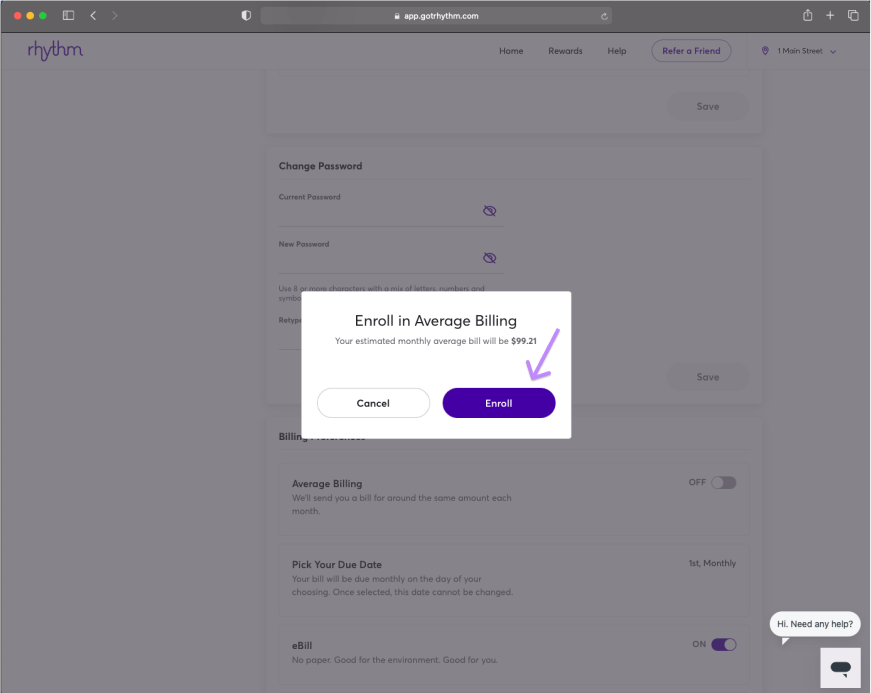 It's that easy! Turn on Average Billing and take control of your budget with Rhythm Energy today.
ENROLL IN AVERAGE BILLING HERE.
Learn more about your electricity bill by visiting our blogs: