1. Ensure you're on the Home tab, which is located in the upper-left corner of the Excel document.
2. On the right side of the toolbar, click on Sort & Filter, then click Filter. This should give you an arrow drop down menu for every column title.

3. Click the drop down arrow for Consumption/Surplus Generation. This will give you an option to choose Select All, Consumption, or Surplus Generation. Choose which one(s) you'd like info for and click OK.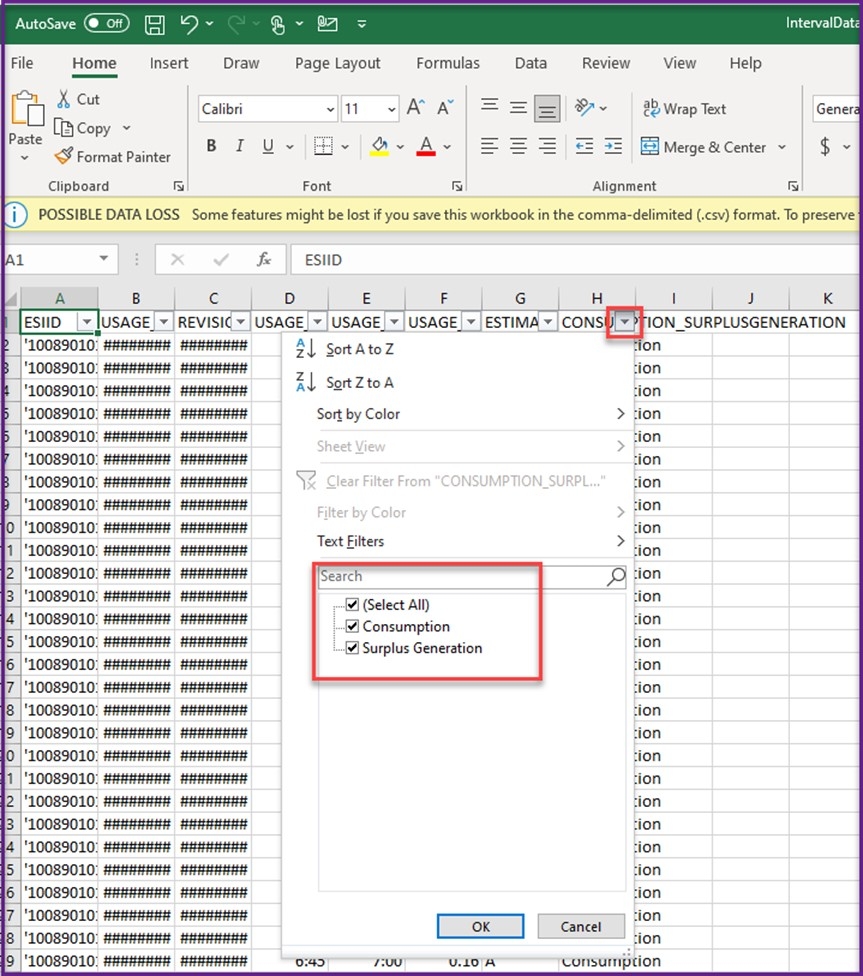 4. Once you've chosen your data, click on column F and it will reflect your total sum in the bottom field—located in the bottom right corner.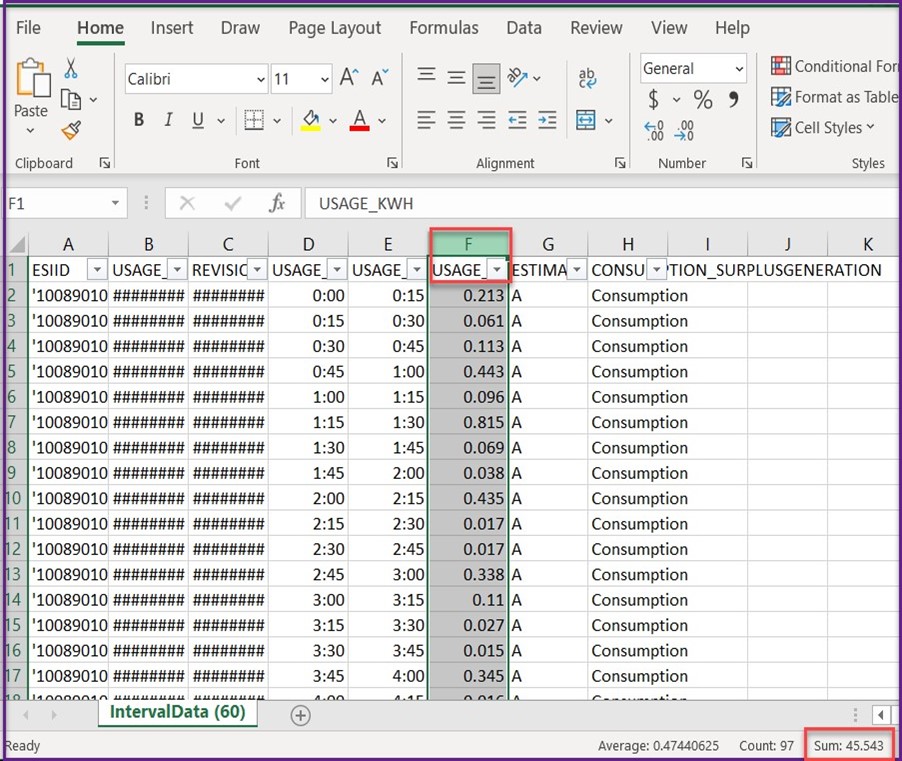 5. You'll see your solar system's data for the dates you chose.