With Valentine's Day around the corner, you may be looking for a special gift to give your loved one. Rather than gifting a large stuffed teddy bear or box of chocolates this year, consider getting your significant other an eco-friendly gift instead. As the market for green gifts continues to grow, there are plenty of creative, green gift options to choose from. Let's take a look at some of the best eco-friendly gift ideas to consider below.
Eco friendly gift ideas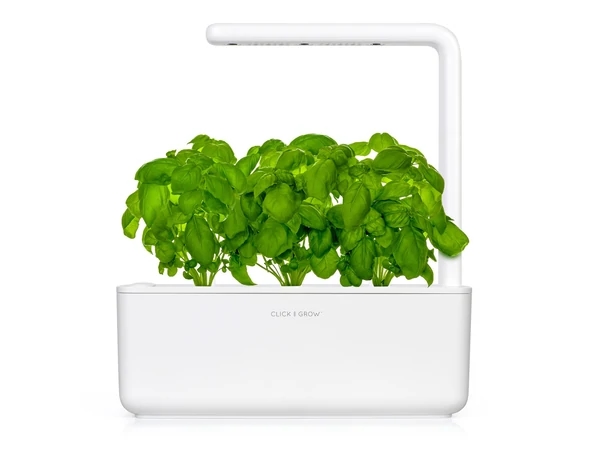 Indoor herb garden
If your loved one likes to cook with fresh herbs, an indoor herb garden may be the perfect Valentine's Day gift. Click & Grow is a popular indoor garden company that offers an array of indoor gardens for people who want to start growing their own fresh food. The Smart Garden 3 Indoor Herb Garden is a favorite among consumers and features energy-efficient LED grow lights to help plants thrive in any atmosphere. You can even choose from over 50 pre-seeded plant pods, including cooking essentials like cilantro, basil, thyme, strawberries and chili peppers.
Sustainable wine
For the wine-o in your life, sustainable wine is an eco-friendly gift you'll want to consider. But what is the difference between sustainable wine and other wines you'll find on the shelf? Sustainable wine refers to the farming and winemaking practices that are used to make wine. Among the top organic wineries in the country, Silver Oak has been dubbed "California's Most Eco-Conscious Winery" by the San Francisco Chronicle. It is also the world's first production winery to achieve Platinum certification from LEED (Leadership in Energy and Environment Design).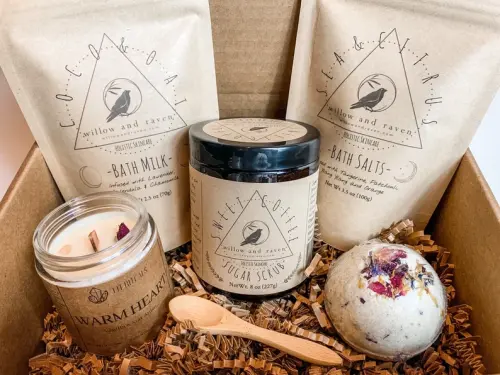 Eco friendly beauty products
If you want your loved one to feel pampered this Valentine's Day, consider getting them a Self Love Gift Set from Willow and Draven. These eco-friendly gift sets feature a unique collection of natural and organic beauty products. From a sweet coffee sugar rub to coco and oat bath milk and organic bath bombs, this sustainable self-care package is a great gift to consider.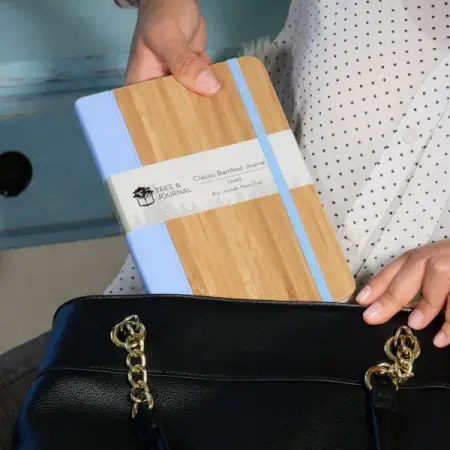 Organic cotton gifts
If your partner has a passion for clothing, you may want to consider getting them some organic cotton gifts this Valentine's Day. From 100% organic cotton beanies to organic cotton socks, you can find plenty of eco friendly gifts made from sustainable materials on Etsy.
Gifts made from recycled materials
There is a plethora of gifts made from recycled materials that would also make great eco-friendly gifts. For the writer in your life, the Zero Waste Notebook from Tree and Journal will make the perfect gift for Valentine's Day. This handmade eco-friendly journal features a durable wooden cover and cruelty free leather binding, making it planet friendly and one-of-a-kind. Since Tree and Journal is a zero-waste company, they ensure the packaging materials used to ship products are 100% biodegradable and sustainable as well.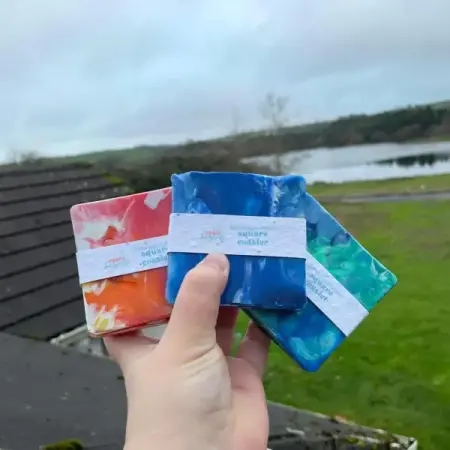 Another great gift made from recycled materials is recycled coasters from Opals Treasures. Made from shampoo bottles, milk cartons, and other products, you can choose the colors of your choice. These 100% recycled plastic coasters will make a great addition to your loved one's home.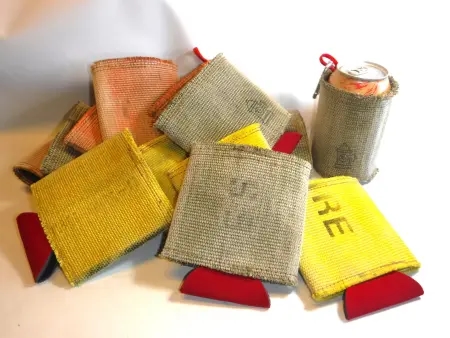 Firehose can holder
Keep your significant others' drinks cold with firehose can holders from PunkaPacific. Made from real retired fire hoses, these can holders are available in a variety of colors like white, yellow and faded yellow.
Recycled water bottles
Who doesn't love recycled, reusable water bottles? Keep your loved one's coffee extra hot and chilled drinks refreshingly cold with a new eco-friendly water bottle. Ocean Bottle offers beautifully crafted, double-insulated water bottles made from recycled ocean plastics and recycled stainless steel. What's even better? With every recycled water bottle sold, the company will fund the collection of 1,000 plastic bottles, further enhancing the positive impact of these recycled bottles. The Rockay Water Bottle is also made from recycled materials and with every bottle sold, the company removes 77 plastic water bottles from our oceans.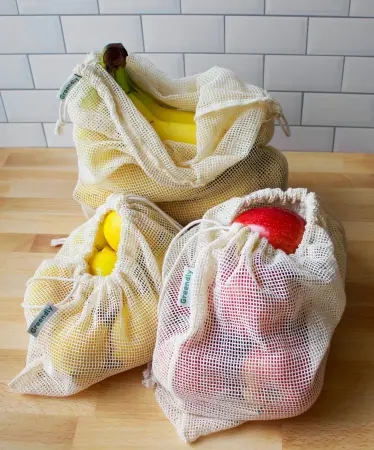 Reusable produce and grocery bags
We all know that plastic waste is hurting Mother Earth, so why not give the gift of reusable produce bags this Valentine's Day? Rather than opting for single use plastic bags at the grocery store, your loved one can live a more sustainable lifestyle by utilizing reusable produce bags. In addition to eco-friendly produce bags, green reusable grocery bags are also a great gift. Green Bulldog Reusable Grocery Bags are sturdy, washable, and can eliminate the need for up to six plastic bags.
We hope these eco-friendly gifts have given you inspiration for Valentine's Day. If you live in Texas and you're looking for more ways to live a sustainable lifestyle, check out Rhythm's green energy plans. Our electricity plans are backed by 100% renewable energy and utilize power from wind and solar.