As you may know, there are 5 different Transmission and Distribution Service Providers (TDSP) across Texas - TNMP, Oncor, CenterPoint, AEP Texas North, and AEP Texas Central. These are the owners of the poles and wires, and no matter which retailer (like Rhythm Energy) that you choose, if you live in an area where they own the poles and wires, you are affected by what they do and the decisions they make.
Unfortunately, for those consumers living in areas served by TNMP (see service maps below), they are temporarily losing the ability for about 66% of their meters to be "smart meters."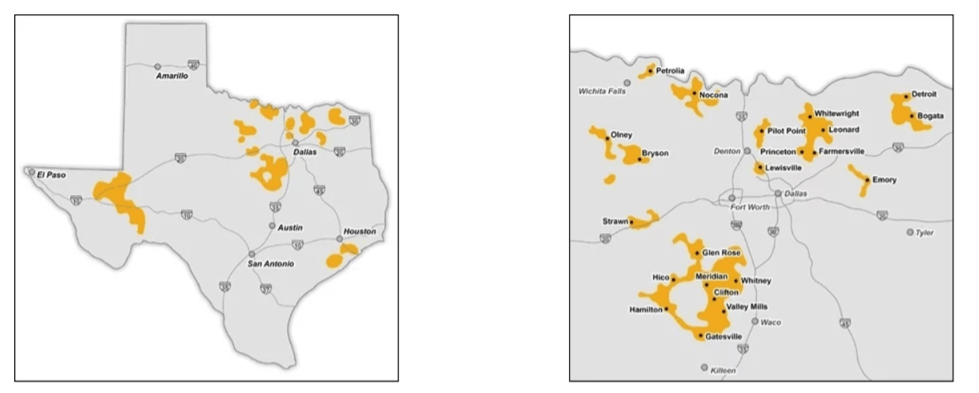 TNMP has not yet upgraded many of their Smart Meters from 3G technology, which AT&T notified them back in 2019 would happen. Unfortunately, as of February 28, 2022, AT&T has sunset their 3G technology and TNMP has lost the ability to communicate with their 3G meters.
What TNMP is saying about it
Billing impacts related to manual meter reading
Manual meter reading will be conducted for non-communicating meters on a monthly basis. The monthly readings will be reported to customers' chosen retail electric provider (REP) billing companies. Interval data won't be available and won't be posted to Smart Meter Texas.
Please check with your REP billing company with any questions about how your billing may be affected. REPs are not responsible for, nor can they change, how billing data is delivered to them.
More background
TNMP's current meters communicate on 3G and 4G technology, almost entirely on AT&T networks. They can't "roam" onto other providers' networks.
AT&T informed TNMP in 2019 that it would discontinue operating its 3G network in February 2022. TNMP researched options and identified a solution with meters using new communication technology. The solution was approved by the Public Utility Commission of Texas.
The rollout that began in February 2022 originally had been scheduled to begin in autumn 2021 and conclude in 2022. However, our meter vendor advised us in July 2021 that it was experiencing significant supply chain constraints related to the COVID-19 pandemic, so delivery of the meters was delayed.
What does this mean? Interval data that gets read every 15 minutes for usage and billing data won't be available and won't be posted to Smart Meter Texas.
What does that change? Given the circumstances, manual monthly meter readings will be conducted for non-communicating meters on a monthly basis. The monthly readings will be reported to REPs (like Rhythm Energy) after TNMP physically visits the outside of each home to read the meter.
For Rhythm Energy customers, that means we are unable to offer Pick Your Due Date and weekly usage data that rely on smart meters to communicate information to TNMP and Rhythm Energy. Until this issue is resolved by TNMP, we will be moving customers affected to standard billing immediately to ensure you continue to receive your monthly bills. If you need help making payment by the bill dates for the standard TNMP meter reads, please reach out to our Customer Care Team at support@gotrhythm.com. This also affects our ability to offer solar buyback plans, as that relies on weekly usage data to understand what has been generated and passed back into the grid.
For non-Rhythm Energy customers, this means time of use plans (like "Free Nights and Weekends") will not be available, and similarly any functionality that leans on daily or weekly data will no longer be available.
What's next?
We're doing all we can to roll with the punches handed out by AT&T and TNMP, but Rhythm Energy and all electricity providers have no control over what's going on. We can't change how TNMP's usage data is delivered to them. We hope to be able to provide our full suite of services to the TNMP service territory again soon.
We are advocating for our customers to get this disruption resolved as soon as possible. TNMP is currently estimating that they will finish replacing the 3G meters by the end of 2022.